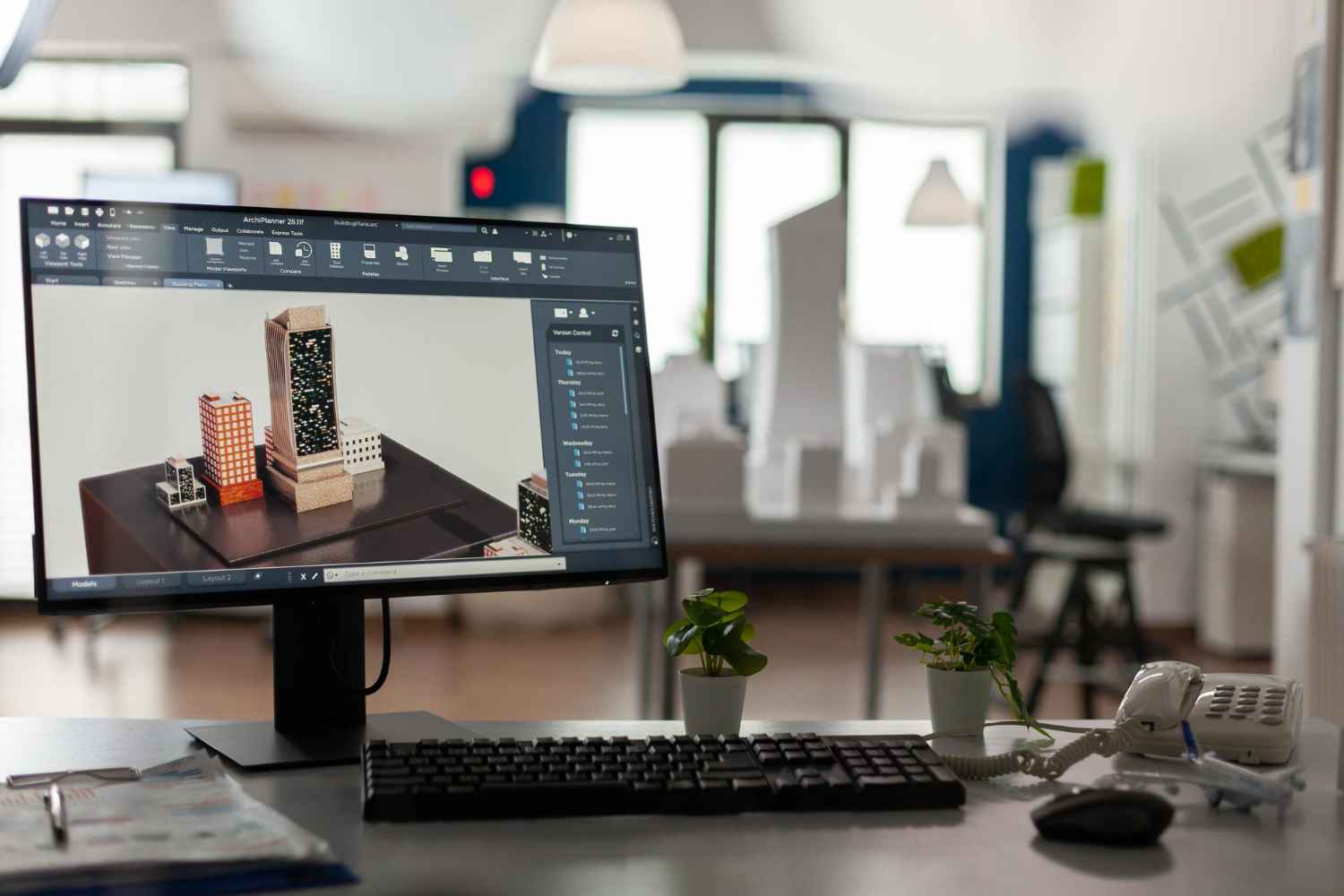 We deliver extensive 3D modelling services. We use our expertise and experience to produce accurate quality 3D models of all objects from small to large buildings and structures. Our models include 3D Visuals in Sketchup and Animations of homes, offices etc.
3D modelling is a computerised procedure to create a three-dimensional representation of physical objects or conceptual ideas in a virtual environment using CAD. It is the basis of 3D renderings and animations. 3D models can be used for various purposes, such as product imagery, marketing performance, etc.
The process of making a 3D model is highly complicated and requires artistic skills and technical knowledge. A professional architect has all the experience and expertise to produce high-quality 3D models of all objects, ranging from small to large building infrastructures.
Krystal Architecture provides 3D modelling services and delivers premium quality results. We strive for quality assurance in all the projects we undertake, guaranteeing the fulfilment of high standards. Ensuring to undertake a bespoke approach, our professionals combine their wealth of experience with innovative frameworks.
Let's Talk About Your Project
Advantages of 3D Modelling
3D modelling comes with the following benefits:
Helps improve visual communication.
Enhances the efficiency of the product designing process.
Allows you to create spectacular animations and marketing images.
Converts your ideas and concepts into reality with the help of 3D models.
Prevents costly design changes after the construction of building infrastructure.
Our architects are experts in 3D modelling engineering and ensure the delivery of premium quality 3D modelling design service; they follow this procedure to bring consistency to their work:
Define the ideas or concepts that might constitute a detailed description, reference images, or sketches that depict the model's final look.
Create a mesh using different techniques, such as extruding, sculpting, or manipulating basic geometric shapes to collect edges, faces, and vertices to define the objects' shapes.
Apply the textures to provide a realistic look to the model with defined colours, materials, and surface details.
Rig the model with a virtual skeleton for adding animations and allowing realistic movement of the model.
Add lighting to create highlights and shadows to give the model a depth and realistic look.
Convert the 3D models or 3D spaces into 2D images or animations, considering their texture, lighting, and visual effects.
Define and create the movement and interactions with respect to other models in the case of an animated sequence model.
Add required effects, edit, and adjust the post-production model to achieve the desired outcomes.
Look no further. Feel free to contact us and discuss your project details here. 
Let's Talk About Your Project
We'd Love to Work with You
We are a 3D modelling company with an expert team of state-of-the-art architects, technologists, and surveyors. Our professional specialists deliver consistent results tailored to each customer's requirements and preferences.
We efficiently deliver:
Speak to our experienced architects today and avail yourself of our extraordinary 3D modelling services.